Moor to Sea Trial Oct 2012
Words: Ben Falconer. Photos: Mike Naish, West of England MC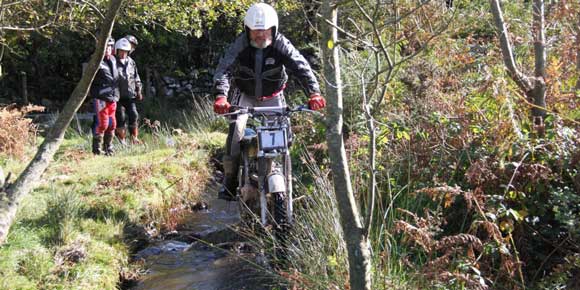 This was the last round of the ACU Trailbike Championship and we had loads of locals gaining points with Henry Bendall the best with a third despite missing one round. (7 WG members in the top 10!)
Final Results
We had a few fun and games with the routemarking and got back at 5.50pm after a 8.45am start! The organisers WEMC run a very good show but had to put in diversions to miss some badly flooded areas.
Stan drowned his bike good and proper in one of these and thankfully he and the Worgans were helped out by some experts in their field when it comes to engines filled with water.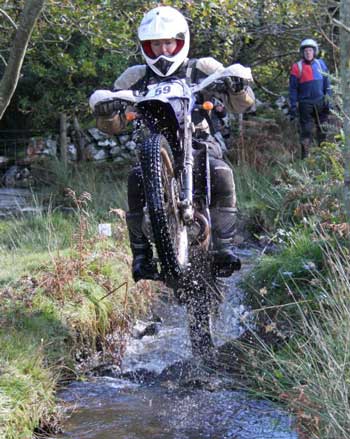 Seasoned W2D campaigners Rob Withey and Andy Jones know the Strata Florida routine for a flooded bike – petrol off, plug out, bike upside down, empty the airbox, right the bike, pump out the head, plug back in, petrol on and kick it lots – and it got Stan going again!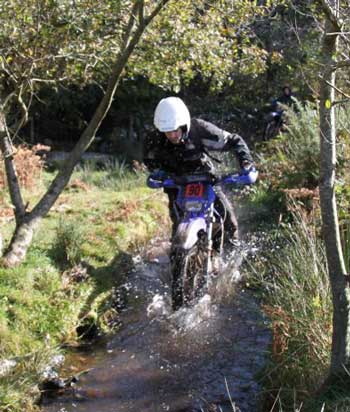 Good job too as Stan was there to assist as I pushed the bike the last ½ mile to the finish. How far does a Pampera 320 go on reserve? Not very far at all!
Dave Eeles managed to chuck the SL at bits of Devon a few times, and did himself a proper nasty but it's all character building stuff for the pre65 Scottish. Get well soon Dave.
Ian Wixon and Colin Hedges clearly had confidence in their lights, as they stopped to help a pre65 rider with a puncture near the end and arrived back after me as the gloom descended.
Top day out, with Team Falconer having time to do fuel for the Bendalls, Paul Sargeant and me, in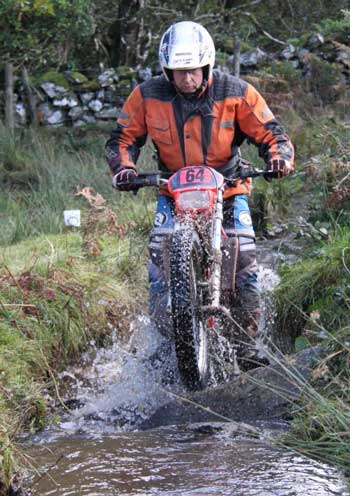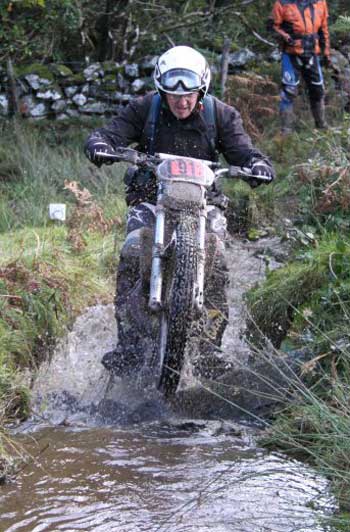 between climbing Hay and Hound Tor. Winner and series winner was Paul Sargeant (well done Paul, commiserations Julian).